Azienda Agrituristica La Fattoria
good home cooking in the frame of a family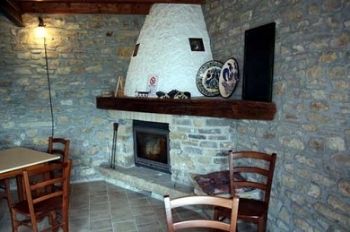 Among the rolling hills of the Val Nure, where nature offers in its highest expression of purity, the Agriturismo Fattoria ...
A road that climbs and climbs running for some distance along the Nure, towards Ebbio, is already a prelude of what environment is the backdrop to this farm and farm.
In a few minutes from the center of Bettola you reach Caslasca, small rural village, with some home and so much peace.
A charming place that brings serenity, that stretches and relaxes the mind, to get away from everyday life and regenerate, finding the right balance psychophysical.
A place searched and strongly backed by those who deeply loves the nature and the countryside: Massimo and Laura, who with their children welcome you to La Fattoria, serving good home cooking, with the friendliness typical of a family ...
email:

lafattoriadm@hotmail.it

Indirizzo:

Loc. Caslasca - (strada per Ebbio)

LocalitÓ:

Bettola Val Nure

340.1274272 - 347.2321016