Tourism in Piacenza and in the Province of Piacenza
Tourism and Piacenza Province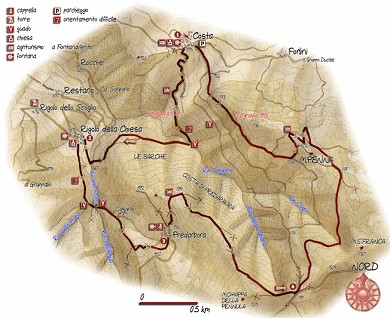 In Italy there are villages that no longer appear on the maps because there is no road never arrived. They are hidden in the folds of the mountains.
Have endured for years the exodus of their inhabitants. Overseeing stones, Timber, on needle, on the memories and the memories.
Their beauty has the taste of melancholy.
Are the villages 'lost' in Italy that can be reached only with the strength of good walker but also with the skill the investigator.