cheap holidays in Piacenza and province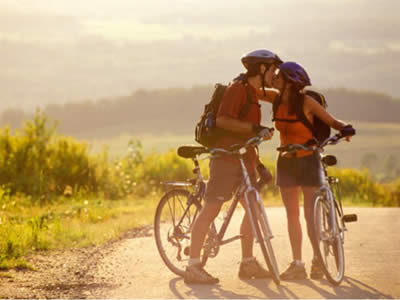 Soon a number of holiday packages to live the day, weekend, week, month, or periods on demand, organized and offered by the Province of Piacenza Farms Excellence.
Solutions for lovers of walking and hiking, outputs cycling and mountain biking, photography, environment, Welfare.
And then ideas and itineraries for those who live the passion of ancient villages and local history, traditions, folklore and customs ...
But also to live relaxing days in contact with an exuberant nature, the green expanses of Piacenza hills or along the path of the great river, where the Po meets wonderful views in their simplicity and purity.
And then to discover the city of Piacenza, a small gem to admire his head high, to see what often escapes, among the ancient ornate palaces, numerous churches to witness to a prestigious past, the monuments that tell of glorious times, in pleasure of a walk that you can stop for a pleasant stay in one of the many coffee bars with outdoor area, or to taste the specialties of a cuisine Piacenza able to guard jealously the glory of a culinary tradition of great depth.