Hunt Stars
A Grazzano Visconti June 24, 2017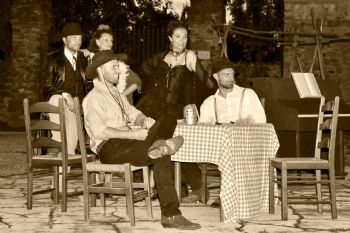 Starry night to spend time with friends, and pretend to be in the Wild Wild West times.
From 19:30, there will be grilled by cowboys, whiskey and beer in the Saloon of the Star, and themed menus in the restaurants in the village.

During the evening cowboys, Indians and sheriffs, clashes between northerners and southerners, will enliven the unusual night of Grazzano Visconti.

Come in costume!
email:

prolocograzzano@gmail.com

LocalitÓ:

Grazzano Visconti

+39.0523.870997