visit to Podenzano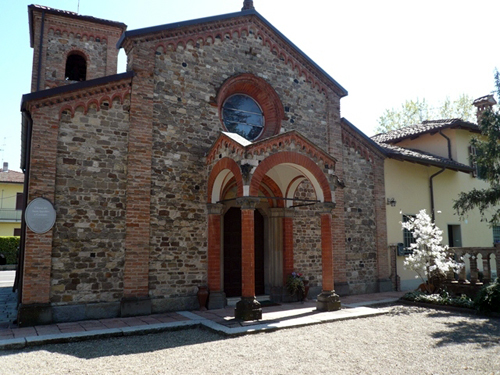 Podenzano lies a few kilometers from the town of Piacenza, along the way of the Val Nure and represents an important economic center of production.
Over the centuries has always enjoyed considerable advantages thanks to its geographical position.
Rises in 1152 in the village of a castle held by Count Albert Malaspina whose possessions started from Lunigiana and addentravano the upper valleys of Piacenza.
Podenzano was then an outpost towards Piacenza who could not esssere enjoyed by the inhabitants of the city.
The inevitable clash brought about the withdrawal of the Malaspina and the powerful castle was involved in linghe struggles between different factions.
In 1466 the estate was bought by Anguissola and there will be no other changes until the sunset of feudalism, in the late eighteenth century.
Another important date occurs in our century, and concerns that some drilling companies, including Agip, made in the area.
The history of oil Piacenza, apart from the case of the century and Montechino Veleia, begins in this area, then later we'll talk about Cortemaggiore.
70s industrialization that has no equal in the whole territory of Piacenza has recorded a significant increase of the local economy.