Routes in Val Nure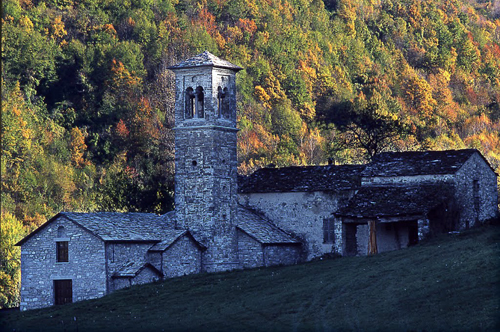 Bordering borders with
Parma Apennines
and traveled by river
Arda,
Val d'Arda
is the valley of the province of
Piacenza
.
Val d'Arda
converge minor valleys of
Riglio,
Vezzeno
, the
Chero
,
Chiavenna
,
dell'Ongina
and part
Stirone
.
The river Arda was born in about 1300 m altitude, from north-western slopes of
Mount Lama,
in the municipality of
Morfasso
.
Its waters flow for a good stretch to reach, after about 15 km, to an artificial barrier represented by the dam known as Lake Mignano, a body of water of about 2 square kilometers, at an altitude of 341 m, from dual function of reservoir water and basin hydroelectric purposes. The river Arda then bathes the territory of
Lugagnano Val d'Arda
and
Castell'Arquato,
to go down to the plains where it crosses the city of
Fiorenzuola d'Arda
and
Cortemaggiore.
The other towns in the
Val d'Arda
are
Alseno, Polesine, San Pietro in Cerro, Vernasca, Villanova sull'Arda.
present more than 400 objects from the early nineteenth early twentieth century

Family Pizzamiglio meaning that covers this museum is deep and cross-linking as the pleasure of a great passion, the need to preserve the memory of a vanished world ...

visit Farini d'Olmo

It is a common gathering places itself and fractions of particular environmental and landscape. Not excels for historic buildings and architecture, but from its territory a really nice...

interesting stop in Val Nure

This whole area was sparsely populated and its inhabitants were invested with the task of maintaining such so-called "pedancole", the footbridges over the river Nure ....

with Maria Grazia Dodici, municipal employee and excellent guide

stage to the industrial complex of the late nineteenth century the furnaces Cementirossi, which is located right next to the Municipal Palace, then the old railway bridge and Villa San Bono ...

visit to San Giorgio Piacentino

visiting the beautiful Rocca, medieval style building surrounded by a beautiful fenced park, to continue with the castle, another very interesting building, built, apparently, towards the end of 12...

is among the most coveted stages of Piacenza area

Dictionaries recite the word art: human activity based on the study on the technique and experience. From this arise cultural products that are the subject ...

Ebbio and towards the Passo del Cerro

The territory of Bettola is among the largest in the province of Piacenza and is amongst the largest municipalities on the peninsula; let's find out in the company of Peter Mazzari, former commissi...

in Rigolo, direction Prato Barbieri

also called the "door of Nure", as it is located at the point where the valley narrows, where the hills begin to replace the mountains, Bettola is among the largest centers of Piacenza ...