Fiordaliso
Marina Fiordaliso is a singer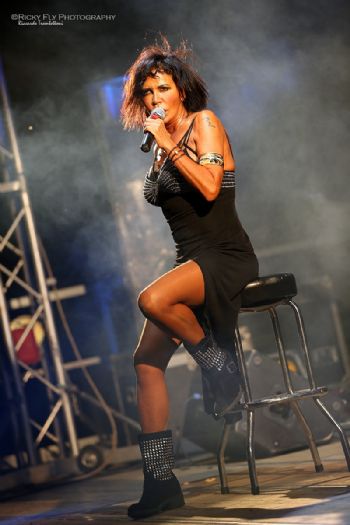 Marina Fiordaliso, known by the stage name of Fiordaliso (Piacenza, February 19, 1956), is an Italian singer of pop rock.
Marina started very young to study piano and singing at the Conservatory "Giuseppe Nicolini" in Piacenza.
Her singing career began in the late seventies by joining the orchestra Bagutti
In 1981, discovered by Salvatore De Pasquale (aka Depsa), he began his solo career, with the participation in Castrocaro, where he presented the song Run away, taking first place, tied with Zucchero Fornaciari, author of the song.
It is here that the two begin a collaboration, which will bear fruit in the years following.
The song which won Castrocaro is never published on 45 but is only present in the Compilation of Castrocaro 81 published by Phonogram.