Luigi Illica
A Castell'Arquato a residence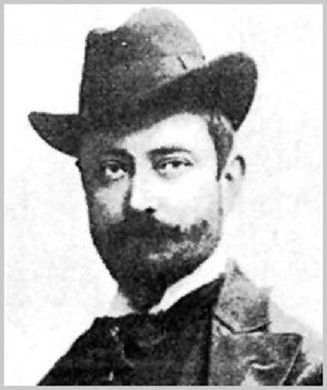 Arquatese of birth, soon left the native country driven by his lively temperament if not a little 'rebellious.
He had an adventurous life that did not prevent him from being among other things, journalist, writer belonging to Scapigliatura Milan, playwright, but also a librettist, activities for which he is perhaps best known today.
Collaborated, in fact, by Giacomo Puccini, Alfredo Catalani, Umberto Giordano and many other musicians. But it was after meeting with Giuseppe Giacosa who produced his most famous books: La BohŤme, Tosca, Madama Butterfly. The luckiest of booklets written by himself is that of 'Andrea Chťnier
A bad fall from a horse forced him to return to Colombarone, a property in the surrounding countryside Castell'Arquato, where he died on December 16, 1919.
A small, modern museum in the country, in addition to give birth, it houses the remains, collect scores, manuscripts, costumes, letters, valuable objects that give testimony of the era in which he has lived, his friendships and rivalry, political choices and his work.
A Castell'Arquato a villa that was his residence houses the Podere Illica. A visit here is to combine Piacenza hospitality, cuisine and history.